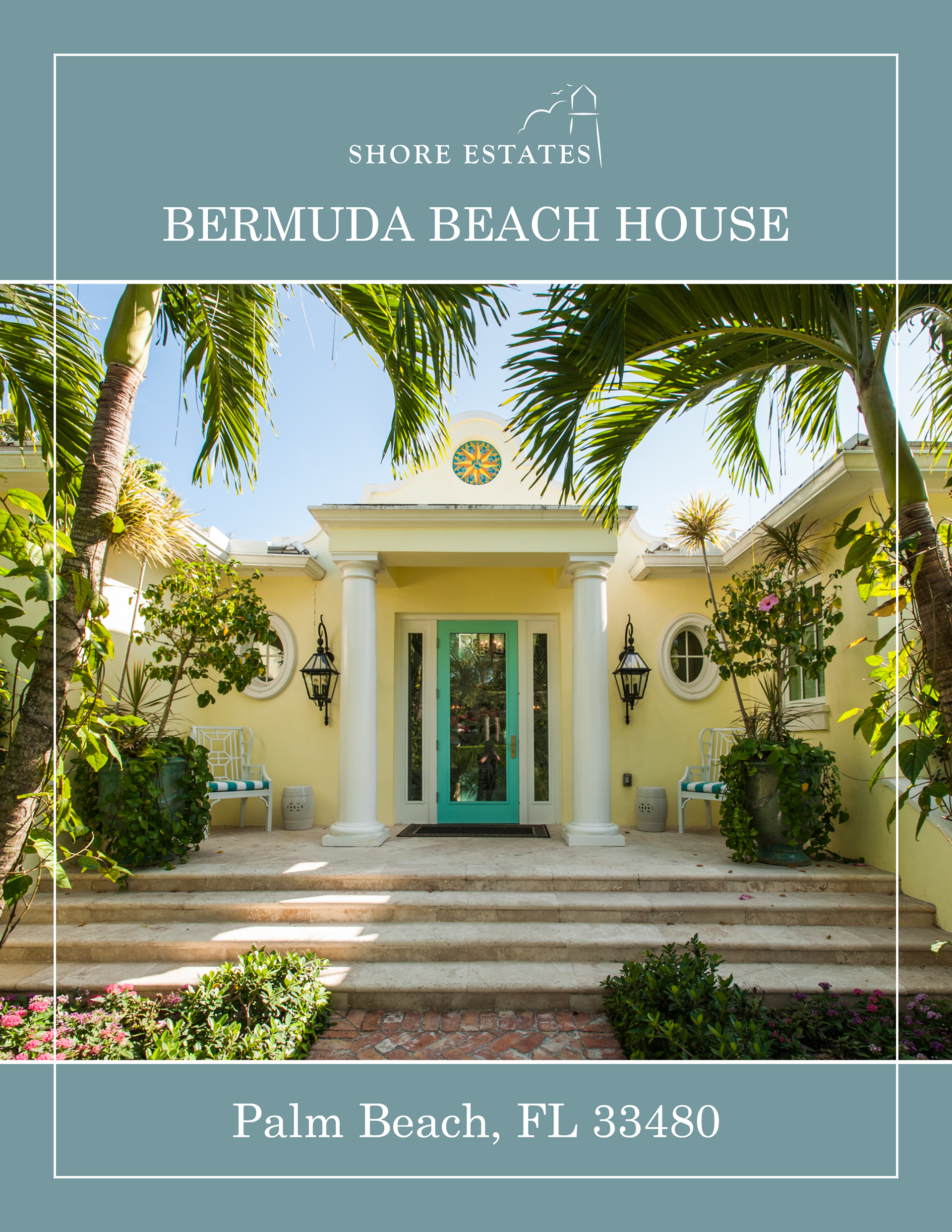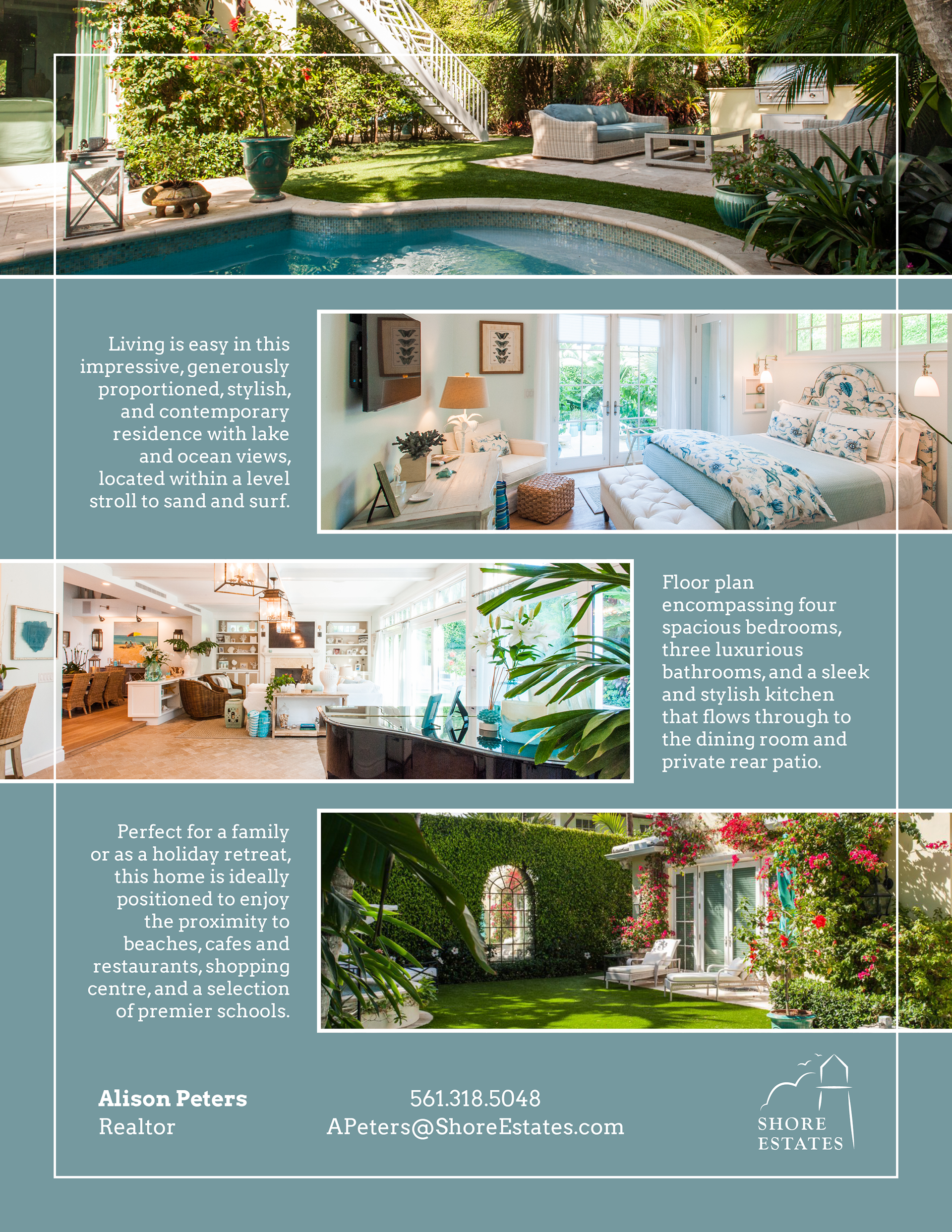 I designed this sell sheet for a Florida beach house. 
Because the photographs are very beautiful, I used minimal amounts of text, and let the images speak for themselves. I aimed to give the sell sheet a light, beachy feel that matches the appearance and atmosphere of the property.
Baseline Shift Four-Page Newsletter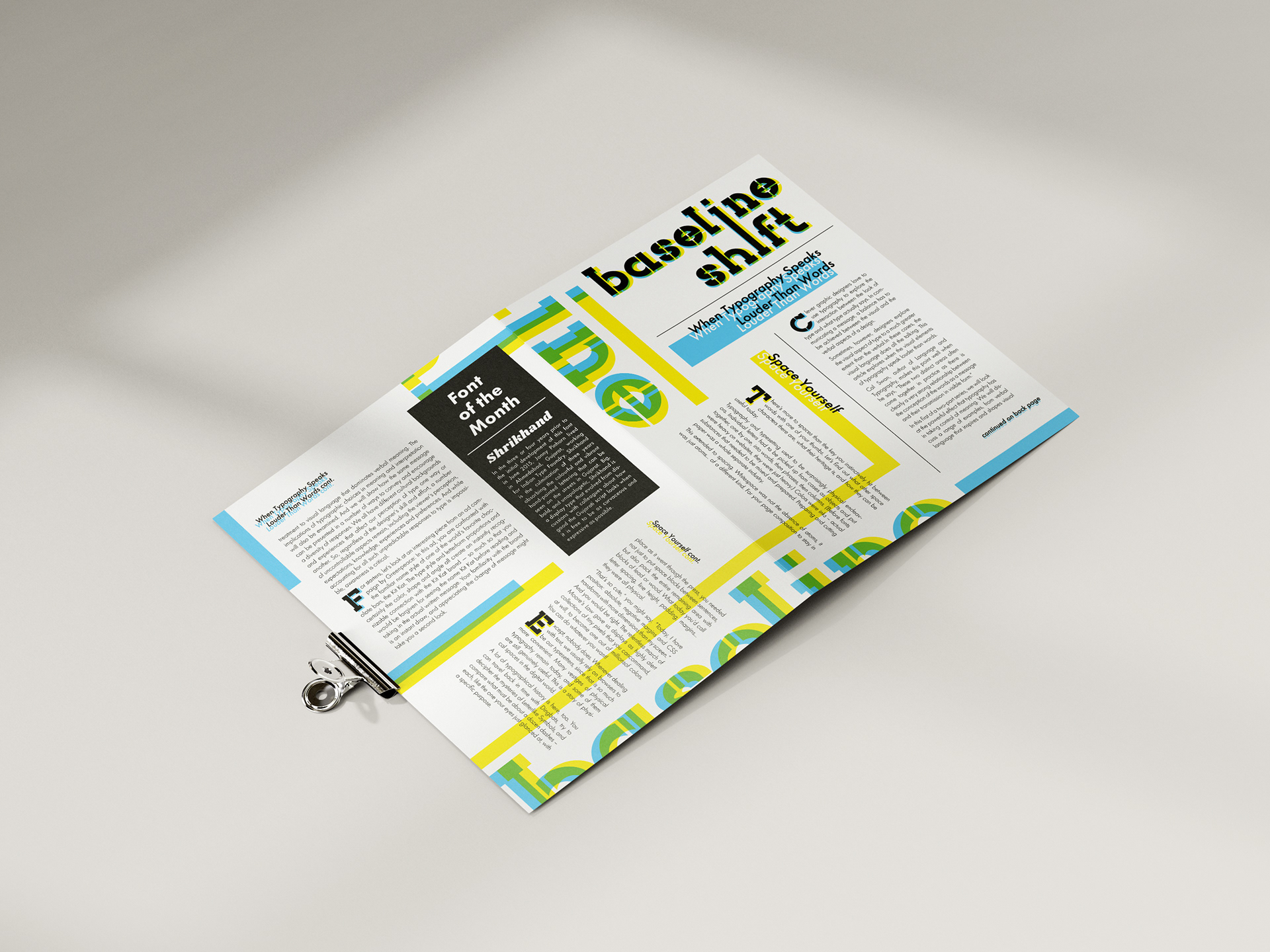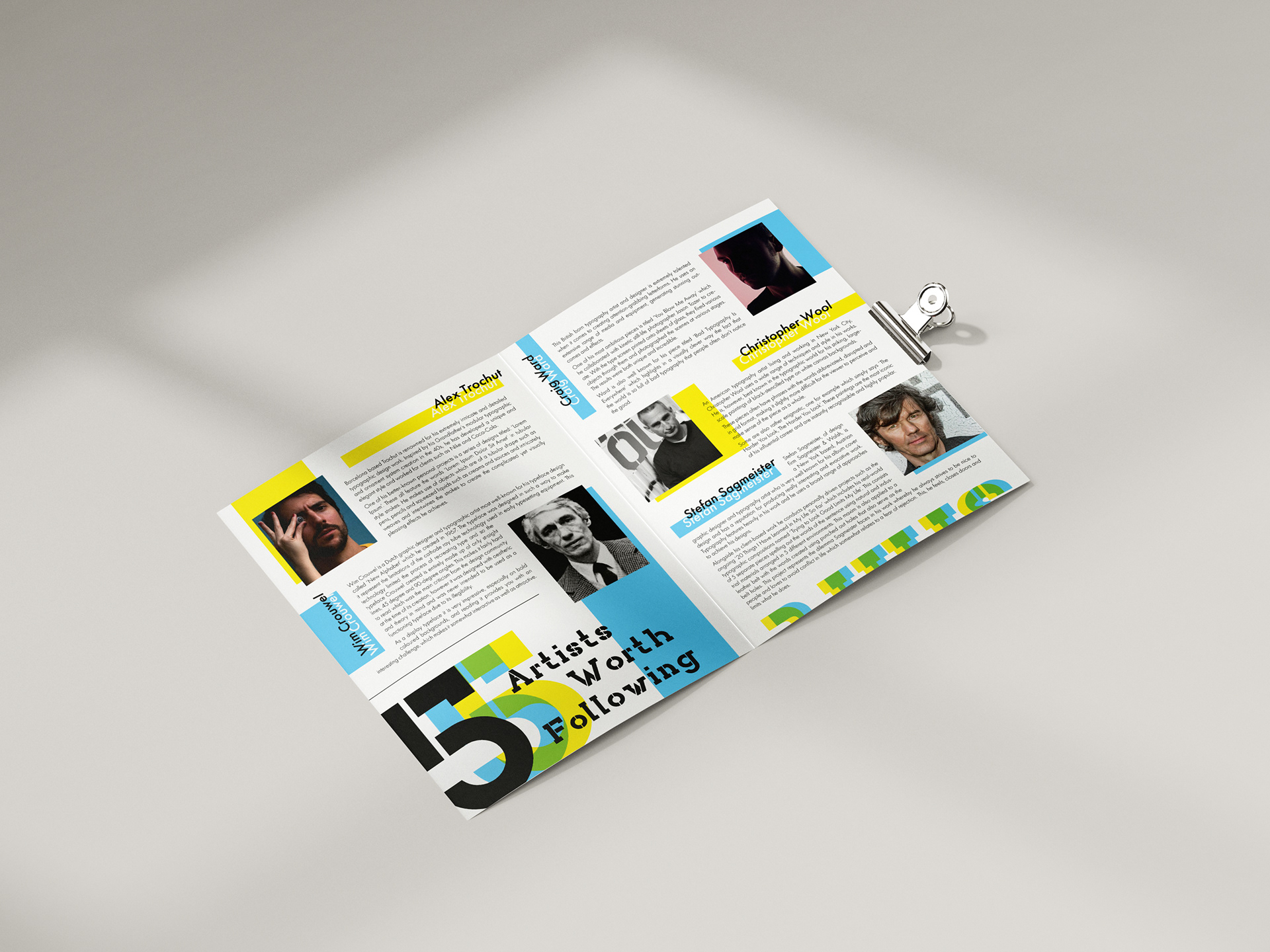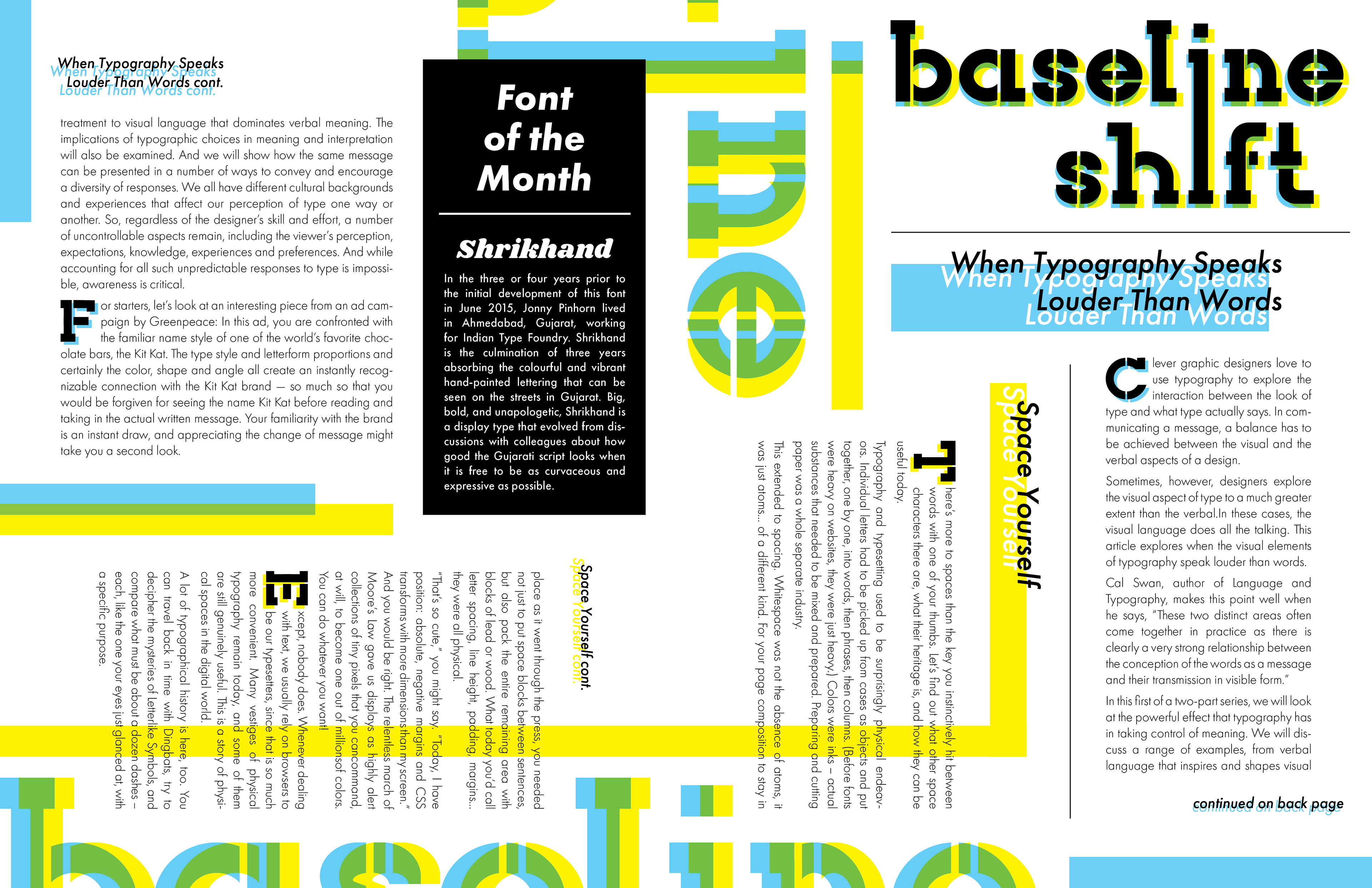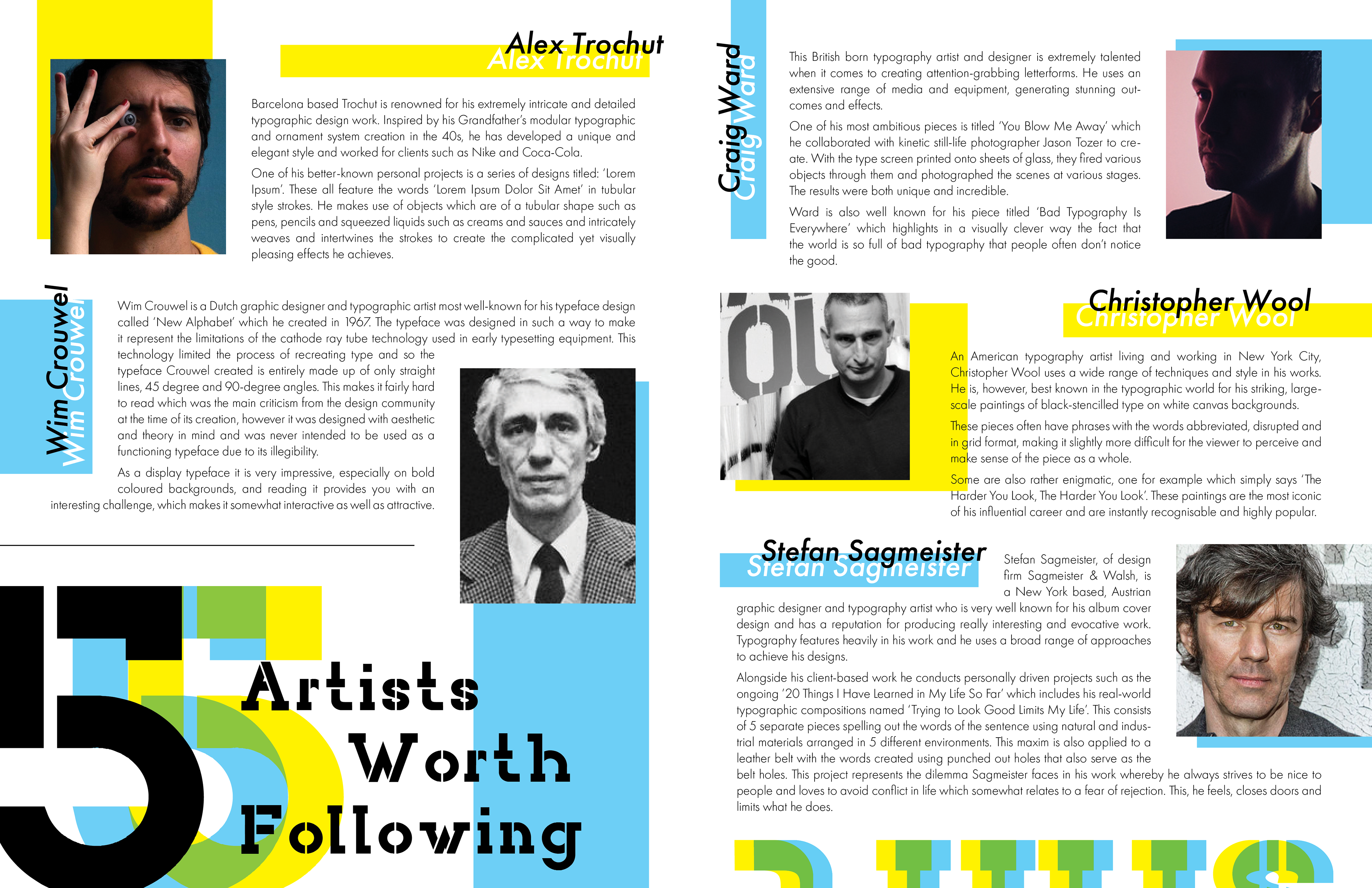 The goal with this project was to design a piece that plays with typography while maintaining readability. I arranged the two articles that appear on the front and back cover perpendicular to each other, as this would be a physical newsletter that the reader could rotate.
I applied a colourful, rectangular motif across the newsletter, but kept the body copy simple and organized in contrast to this.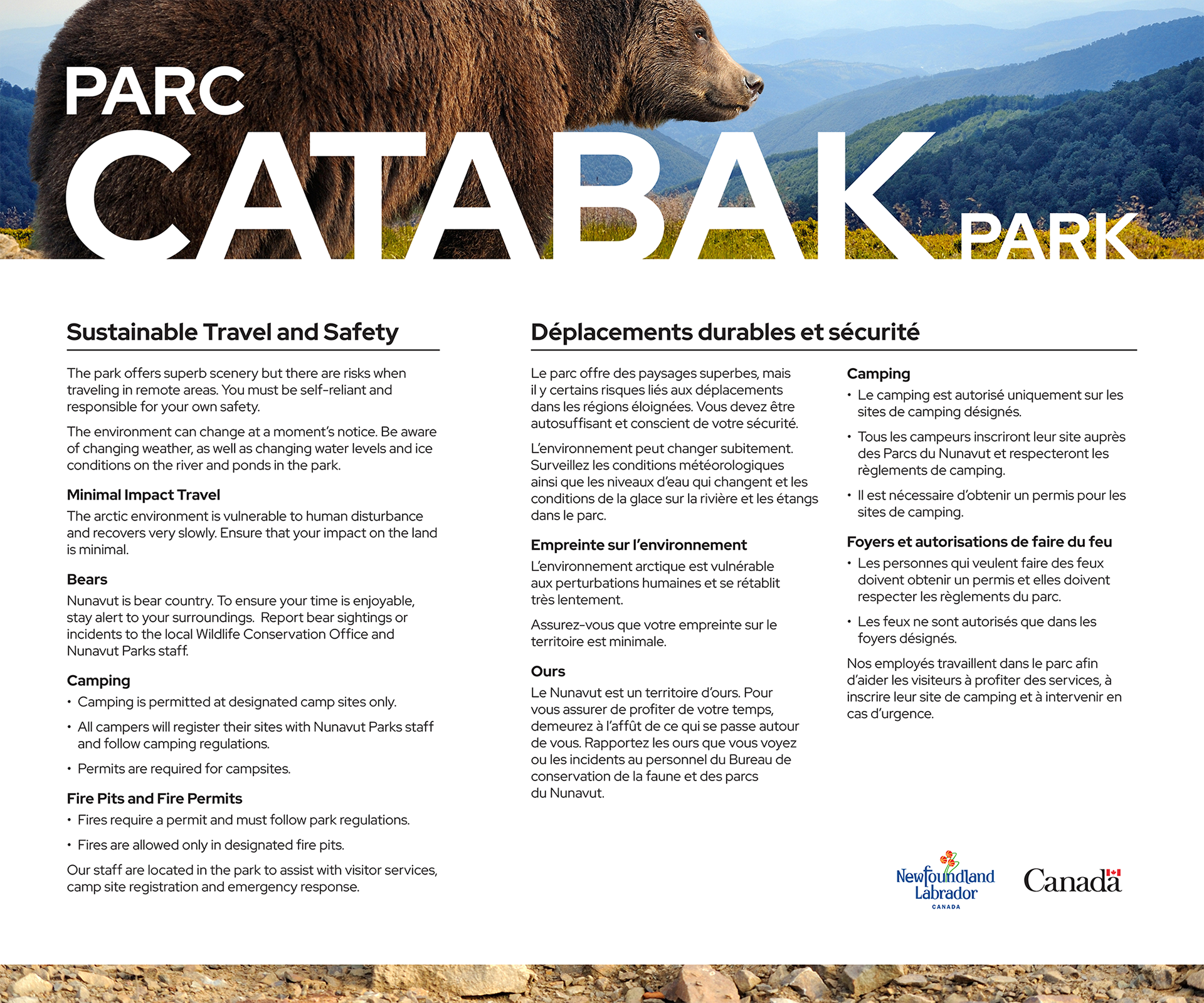 The challenge with this project was to design bilingual signage with equal emphasis on each language. 
The large photographs are intended to catch the attention of passers-by, while a clean, organized text layout provides information in a digestible format.
WE-SPARK Snapshot Infographic
The objective with this piece was to summarize WE-SPARK's quarterly activity into an eye-catching infographic. The infographic was to be included in WE-SPARK's quarterly reports, as well as posted on social media platforms to raise awareness about their work.
I designed the icons to match WE-SPARK's brand aesthetic, and used their brand colours across the page.